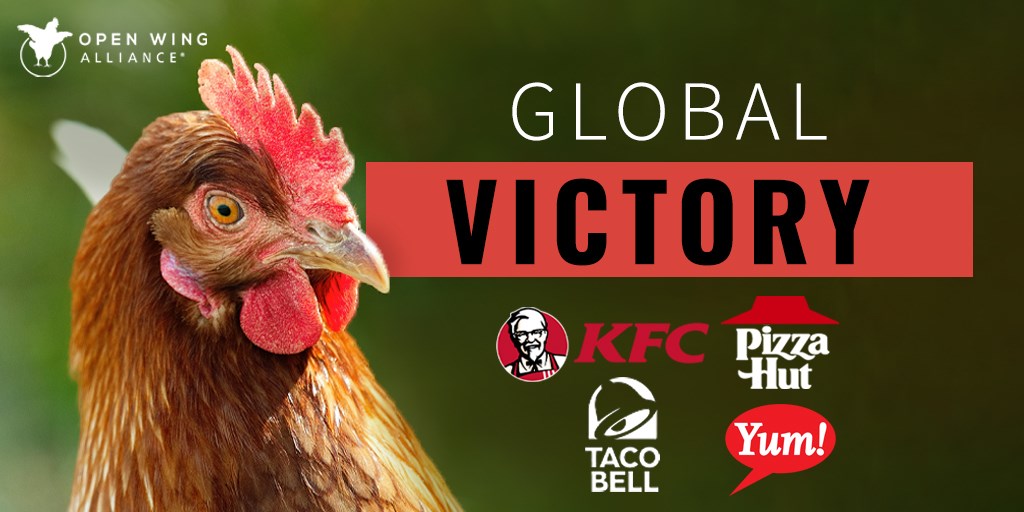 CAMPAIGN VICTORY!
For months, SPCA Selangor, as a member of the Open Wing Alliance, was engaged in this campaign to persuade Yum! Brands, which owns KFC, Pizza Hut, and Taco Bell, and Yum! Brands' franchise owner in Malaysia, QSR Brands (M) Holdings Bhd, to make the switch to cage-free eggs and to end the use of battery cages for layer hens.
On 2 September 2021, Yum! Brands announced its global cage-free policy, which means millions of layer hens will live healthier, safer, and more comfortable lives. This brings us one step closer to creating a better world for animals.
Whether you are vegan, vegetarian, or omnivorous, we can all agree on one thing — there are still many animals in the animal agriculture system, and if you eat them, use them, or profit from them, you owe them a better life.
We thank everyone who shared our posts and signed our petition. We further thank Yum! Brands and QSR Brands (M) Holdings Sdn Bhd for doing the right thing.