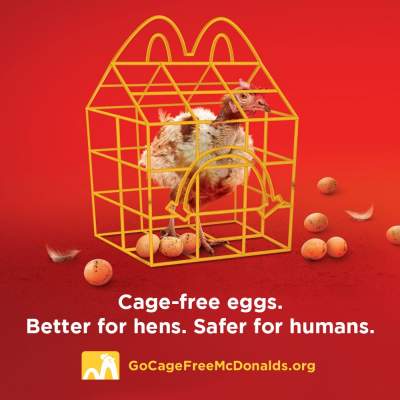 SPCA Selangor is part of the Asia-wide campaign to urge #McDonalds to commit to sourcing 100% cage-free eggs in Asia!
McDonald's in USA, Canada, Latin America, Europe, Australia, and New Zealand have already made a 100% cage-free egg commitment, while McDonald's competitors, KFC, Pizza Hut, Burger King, and Subway have already made global cage-free egg commitments.
*********
SHOW YOUR SUPPORT, SIGN THE PETITION
Urge McDonald's to do the right thing for animal welfare, ethical sourcing, and human health!
FOLLOW HAPPY THE HEN
My name is Happy. I represent hens in battery cages in Asia. Our eggs are bought by companies like McDonald's
Follow me to hear my story of life in a battery farm.
🐔 www.instagram.com/happythehen
🐔 www.twitter.com/happythehen