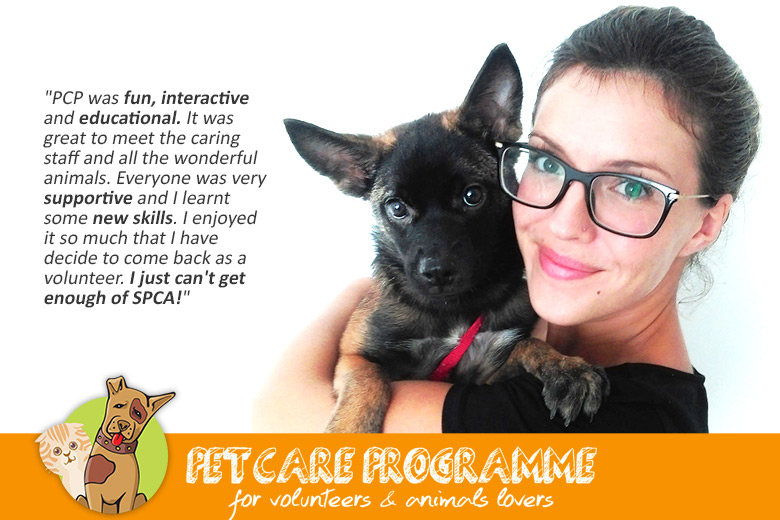 "PCP was fun, interactive and educational. It was great to meet the caring staff and all the wonderful animals. Everyone was very supportive and I learnt some new skills. I enjoyed it so much that I have decide to come back as a volunteer. I just can't get enough of SPCA!"
Through this program, we hope to promote responsible pet ownership, and encourage our volunteers to be active agents of change in their communities!
LEARN MORE about our Pet Care Programme (PCP) here.
SIGN UP by e-mailing education@spca.org.my or calling 03-42565312 (9am-6pm).