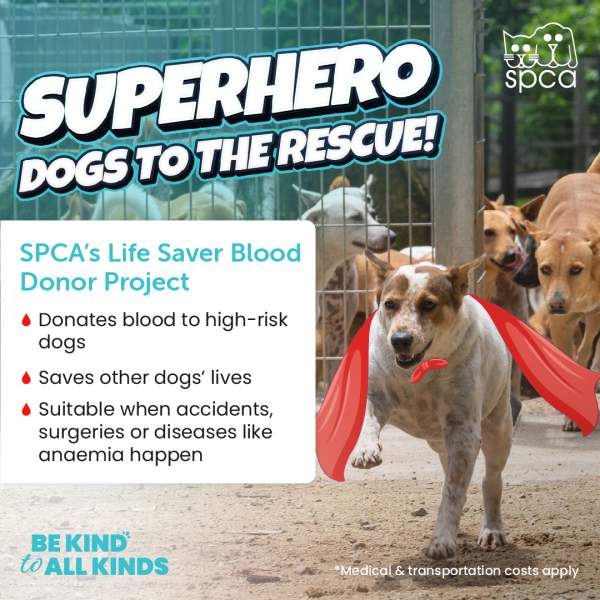 We all know that dogs are cute, but little did we know that they are superheroes too! 🦸‍♀️🦸‍♂️SPCA Selangor is carrying out a SPCA's Life Saver Blood Donor Project to support dogs who need blood during moments of crisis.
Any amount of a donation to show your support towards our services will be greatly appreciated.
Please contact us immediately from 10am to 4pm (Tuesday – Sunday) by dialling 03 – 4256 5312 or fill up enquiries@spca.org.my to ensure that immediate support is given.
#SPCASelangor #BeKindToAllKinds