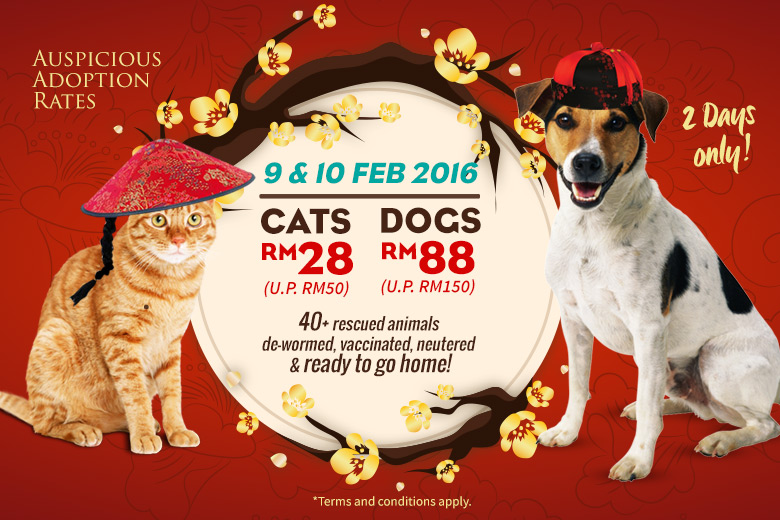 We're celebrating Chinese New Year with auspicious adoption rates – two days only!
9 & 10 Feb 2016 (Tue & Wed) | 10AM – 4PM
@ SPCA Selangor

Check out our lucky adoption rates – RM28 for cats and RM88 for dogs :)
*Special adoption rate is available for all neutered, mix-breed animals. Standard adoption rates will apply for un-neutered kittens and puppies, who will need to be brought back for compulsory neutering at 6 months old.