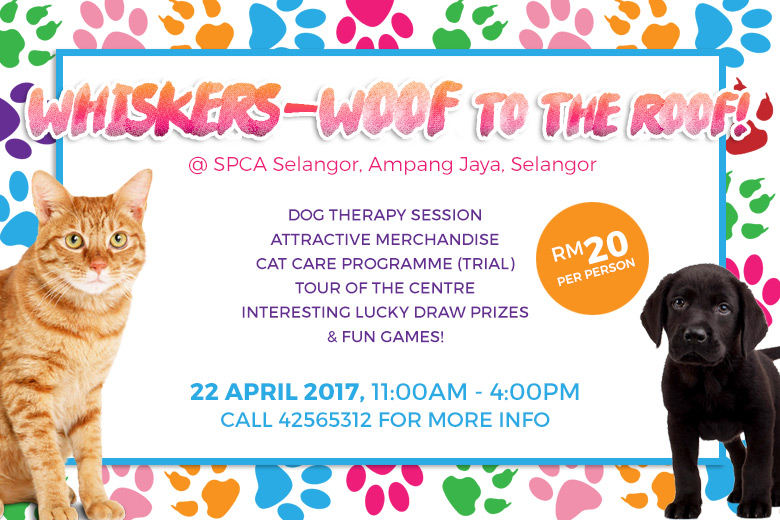 Calling all animal lovers! Join us for our next exciting event!
Highlights:
Dog Therapy session
Attractive merchandise
Cat Care Programme (trial)
Tour of the Centre
Interesting Lucky Draw prizes
& Fun games!
RM20/ person
Come with your friends and family, and increase awareness on our adoption programme and activities!
See you on the 22nd of April :)
Call us at 42565312 for more information!