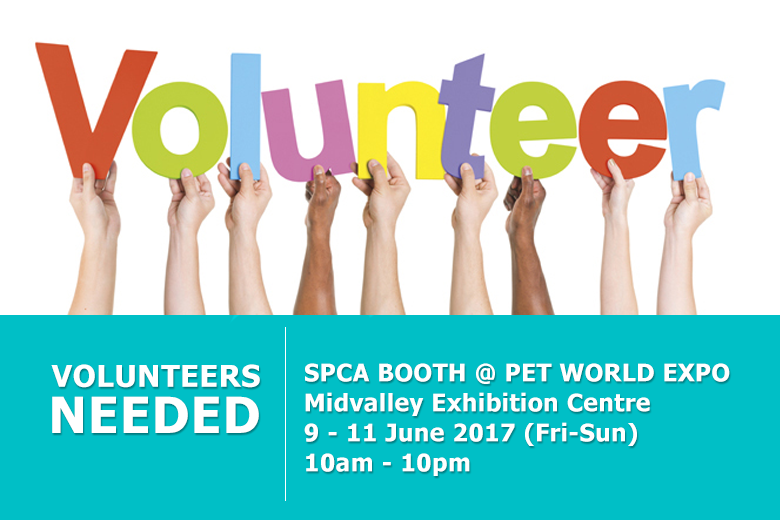 SPCA BOOTH @ PET WORLD EXPO
Midvalley Exhibition Centre
9 – 11 June 2017 (Fri-Sun)
10am – 10pm
We're looking for some awesome volunteers to help out at our booth @ Pet World Expo! If you can spare a few hours on any of those days, please do drop our coordinator Mahira a line at mahira.spca@gmail.com!
Thanks in advance!