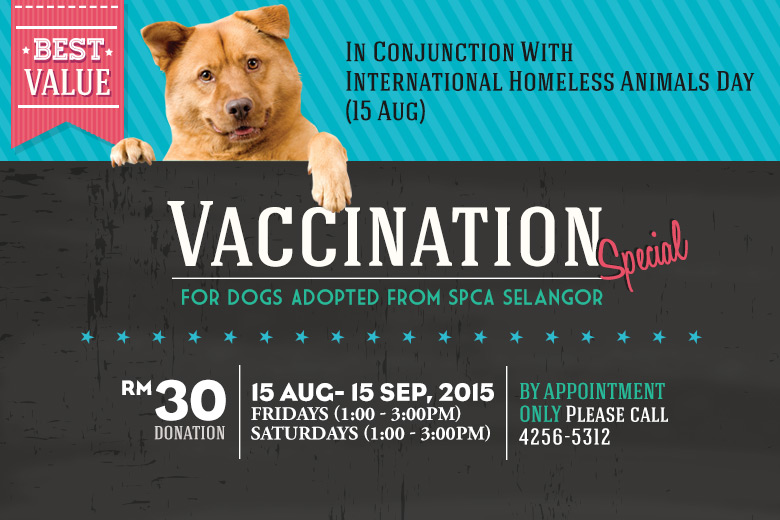 VACCINATION SPECIAL (15 Aug – 15 Sep, 2015)
In conjunction with International Homeless Animals Day
——————————————————————-
Is your dog adopted from SPCA Selangor?
To thank you for your support, we are running a 7-in-1 vaccination promotion for an RM30 donation, specially for your adopted canine!
LOCATION
Klinik Kembiri,
@ SPCA Selangor E.R.A. Centre, Ampang Jaya
AVAILABILITY
Available from 15 Aug – 15 Sep
Fridays (1:00-3:00PM)
Saturdays (1:00-3:00PM)
APPOINTMENT REQUIRED
Please call us at 42565312 (9:00AM-6:00PM daily) to make an appointment!
IMPORTANT STUFF
*Please bring your dog's vaccination card
*Available while stocks last
P/S Have a look around our new E.R.A. Centre while you're here!