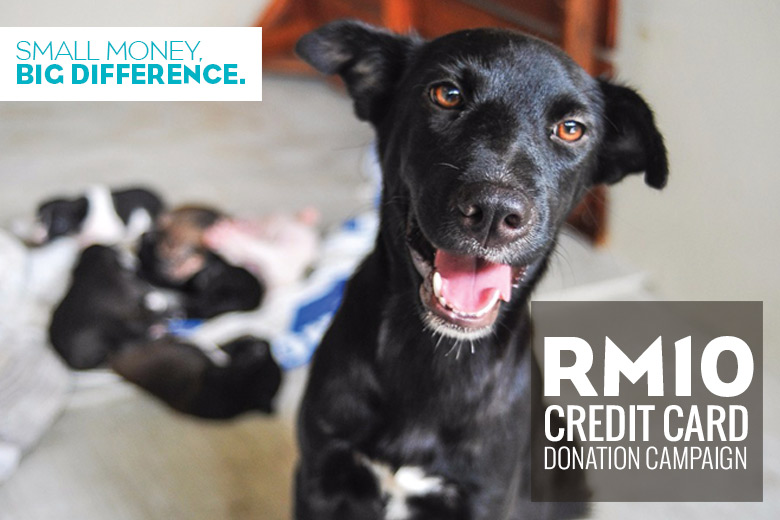 Can you spare just RM10/month to help animals in need?
SPCA Selangor is 100% funded by the public, so every life we save really depends on the generosity of our supporters. You can make a meaningful contribution monthly with a recurring donation in support of our lifesaving efforts. Your credit card will be charged once per month for the amount you specify.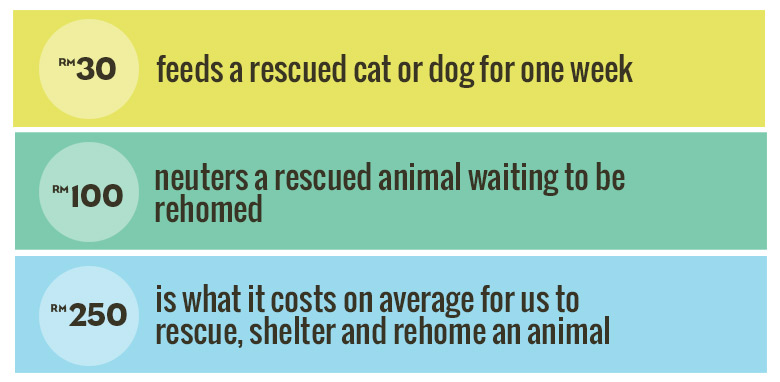 Sign up in 3 easy steps!
1) Get this credit card donation form at our Front Desk, event booth, or download it here.
2) Complete the form and return to SPCA (in person, via fax or via email)

3) Monthly credit card deduction will be made each month!
*All donations are tax-exempt, we will send you an official receipt within 2 weeks.

We thank you in advance for your contribution!