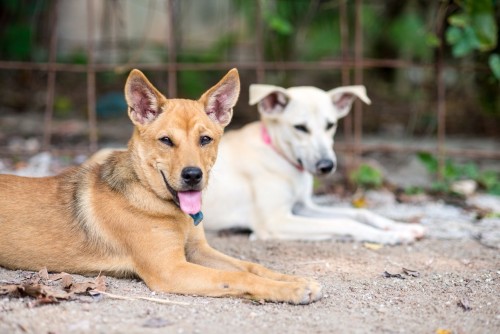 For immediate release – Monday, 21 September 2015
SELANGOR, 21 Sep 2015 – The rabies outbreak in Penang, Perlis and Kedah has caused anguish, heartbreak and fear to animal-loving Malaysians especially pet owners, animal rescuers and animal shelters. Malaysia has been rabies-free since 1999, and this outbreak caught the DVS and all animal carers unprepared – resulting in a very low stock of rabies vaccines for animals and a frantic desire to cull all stray dogs in Penang.
The Department of Veterinary Services (DVS) under the Ministry of Health holds human and public health as a top priority. In a crisis where an animal virus can spread to humans via bites, it is of vital importance to reduce the incidence of bites and/or to eliminate the source of infection. The Animal Act 1953 and the yet-to-be gazetted Animal Welfare Act 2015 gives the DVS unlimited powers to contain such an outbreak.
While the DVS has done an admirable job in containing rabies in these three states by enforcing mass dog vaccinations and culling of affected community stray dogs, it's important to note that all mammals are potential vector carriers.  SPCA Selangor understands the significance of such actions, and urges the DVS to exercise the most humane and sustainable method to eliminate this disease. Further afield, as in Selangor and states down South where stray communities are likely to rabies-free, we urge immediate blanket vaccination of all dogs instead of indiscriminate culling.
Indiscriminate culling widens disease
Dr Natasha Lee is a Malaysian veterinarian working with World Animal Protection (WAP). She was involved in giving veterinary aid for several rabies outbreaks in Asia and asserts that culling alone will not remove the disease, without a massive vaccination program. "Indiscriminate culling promotes dog movement as other strays will move in to fill the vacuum, since we can't catch all strays.  Granted affected areas may necessitate culling, but mass vaccinations will create herd immunity that will become a wall of immunity and over a given time, rabies will be eliminated. Unfortunately indiscriminate culling has widened the disease," says Dr Lee. Experts, like the World Health Organization (WHO) and Center for Disease Control and Prevention (CDC), espouse that effective and verifiable control of the disease through national mass dog vaccinations, targeting at least 70% of the dog population will break the cycle of transmission of the virus from dogs to humans.  Effective and humane stray animal control, education and public awareness by the government is highly recommended.
Selangor and Kuala Lumpur unaffected, but precautionary measuresmust be taken immediately

"Penang is 350 km from KL and it is highly unlikely that rabid strays have reached to KL.  While SPCA Selangor is not sited in the affected area, we are anxiously awaiting the DVS Protocols and Guidelines for animal shelters. Based on on-going evolution of this outbreak in the northern states, SPCA Selangor will now and again modify our response to ensure human and animal welfare," says SPCA Selangor Patron, Tan Sri Lee Lam Thye.
SPCA Selangor urges the citizens of Selangor not to panic and instead take preventive, proactive and precautionary measures. "We will be vaccinating all of our animals in residence once vaccines may be procured and our SPCA staff members who come in contact with animals will be receiving theirs this week.  We advise all Animal Rescuers and their animal charges be vaccinated against rabies as well.  SPCA also hopes to procure additional doses of dog vaccine from our suppliers and provide them at reasonable cost to the public," says Christine Chin, SPCA Selangor Chairman.

SPCA will continue to accept animals, with stringent criteria
SPCA Selangor continues to accept animals based on stringent criteria, largely by identifying the geographical source of the animals. They will continue to take in dogs and puppies fostered by volunteers, and those fed and cared for by animal rescuers in the Klang Valley. Their adoption programme will also continue, but adopters will be advised to be much more vigilant and to vaccinate against rabies once the vaccines have been procured by SPCA.
"As the situation is fluid, we will continue to monitor this outbreak and will always ensure that the welfare of our staff and our resident animals will not be compromised. At the same time, we will continue to help the stray population through our spay/neuter clinic (Klinik Kembiri) and to educate and guide the residents of Selangor on dog bite prevention.

– ENDS –

---
For more information, kindly contact Jacinta Johnson-Chan at media@spca.org.my or 012-2881421

Note To The Editors:
The Society for the Prevention of Cruelty To Animals, SPCA Selangor, is an NGO which serves Selangor and The Federal Territory.
SPCA Selangor was established in 1958, with the aim of protecting defenceless animals and alleviating their suffering.
The SPCA does not receive any government funding, relying entirely on donations from the public to support its causes, services & activities.
The SPCA New E.R.A. (Education, Rehoming & Action) Centre at Ampang Jaya temporarily homes unwanted animals while seeking new homes for them under the Managed Adoption Program (MAP). The animals are made up of surrendered pets, rescued cruelty case animals and stray or abandoned animals brought in by Good Samaritans.
 The SPCA would like to work closely with the people of Malaysia to elevate the welfare standards for our Malaysian animals – ensuring they responsibly neuter their pets, provide adequate food, space, exercise, care and medical attention, as well as encouraging them to be responsible neighbours.