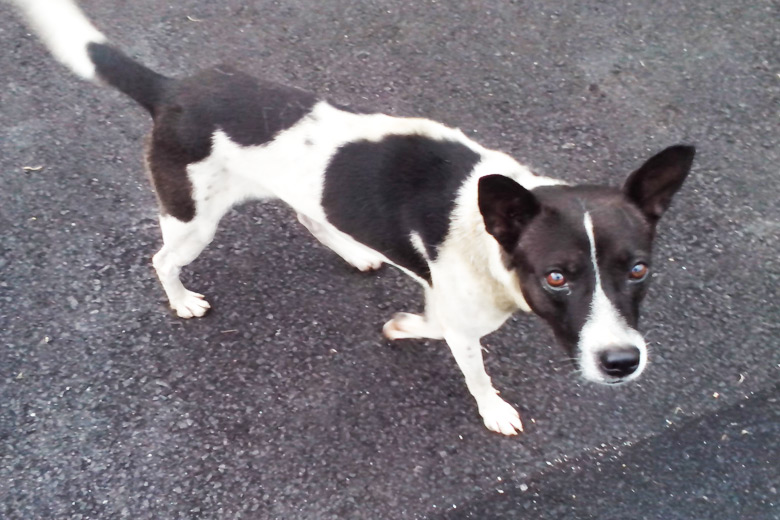 In mid-May, 2 male strays were brought in by us from nearby Jln 15, Tmn TAR ( a cul-de-sac) and sponsored for neutering by their community feeder. The friendly and approachable dogs were apparently dumped there a few weeks back.
Dogs were with us for post-op recovery, and released at a new location, away from residences, approx. 800m from original site.
One dog, the black and white one, made his way back to Jln 15.
Community feeder, in addition to feeding him has applied Frontline, given him a heartworm tablet, a good wash and a smart black collar.
Two days ago MPAJ attempted to take him away but a resident sheltered him temporarily. Her kids have named him Oreo, as he is black & white!
He is still with her, but needs a new home asap. She already has 2 large dogs (which are friends with Oreo).
Those interested may call us at 42565312 (9am-4pm daily)
Reference: OREO