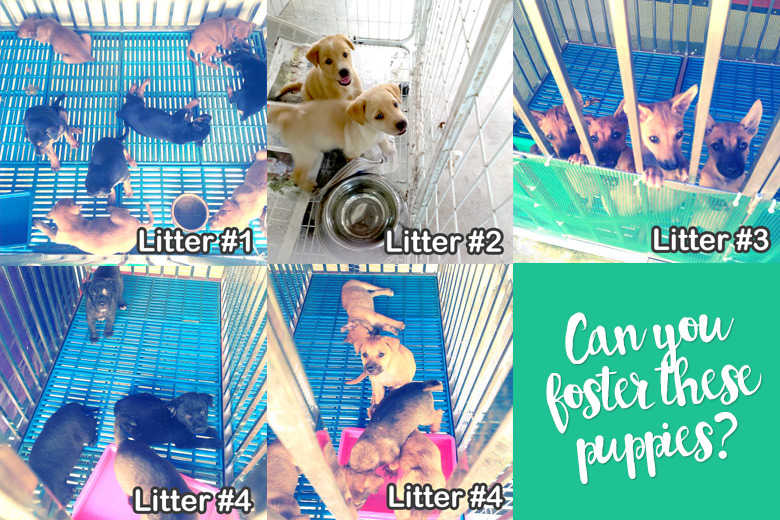 We have 4 litters of abandoned pups without their mums. They would be safer in a home environment away from other shelter animals, they are too young to be vaccinated for now and are at high-risk of contracting contagious diseases from other animals surrendered.
Litter #1 – 8 pups (4 weeks old)
Litter #2 – 4 pups (6 weeks old)
Litter #3 – 4 pups (6 weeks old)
Litter #4 – 9 pups (7 weeks old)
SPCA Selangor will provide food, vaccinations and any medication if required. Each litter will need to be fostered for 1-2 months, thn returned to SPCA for rehoming.
If you can help give these pups a chance to grow up healthy and strong in a safe, clean, loving environment – Whatsapp us at 019-2703399. Thank you!