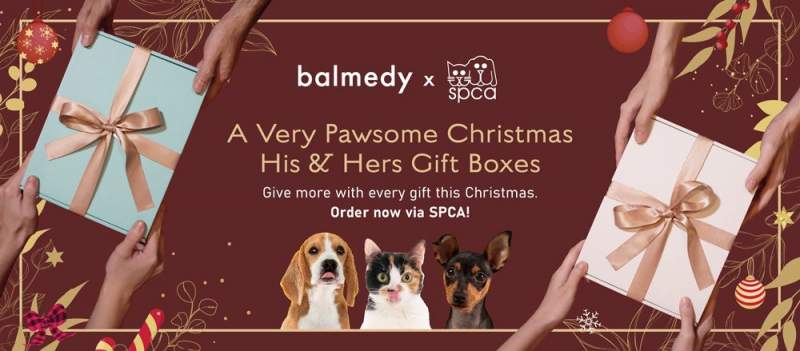 Looking for a Christmas gift? Have a "pawsome" Christmas this year with SPCA x Balmedy's new CHRISTMAS GIFT BOXES
!!
Get Balmedy's bestsellers with special gifts from SPCA, wrapped up in a giftbox, for you and your loved ones this festive season.
And with every box, you'll also be giving a gift to the dogs and cats of SPCA! Profits from the Christmas boxes goes to making sure our animals and other strays are cared for during this season
. Order now with us:
3. Choose between delivery to your home or pick up your parcel at WORQ Subang!