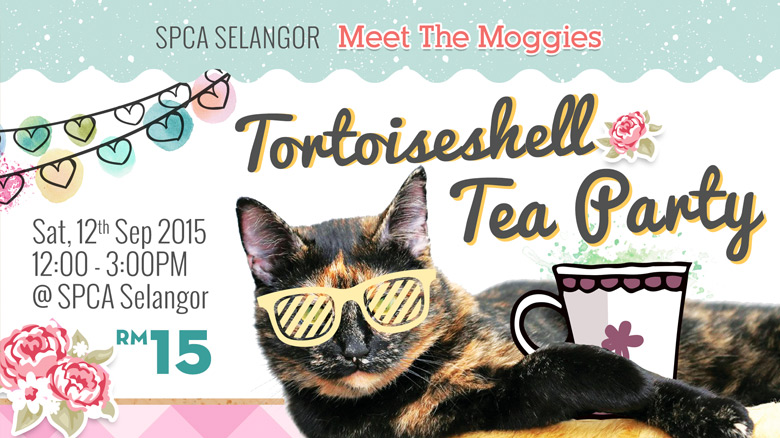 Had a long week?
Need a quick pick-me-up?
Want..cake AND cats?
Come for our Tortoiseshell Tea Party @ SPCA Selangor!
Donate RM15 for a drink, slice of delicious cake, and a relaxing Purr-Therapy session with our special Tortoiseshell cats (and some of their feline friends!)
Feel free to bring a cat toy to entertain our cats – oh, and bring your cat-lovin' human friends along for the party too!
* * * RSVP by 10th September by calling 42565312 (9am-6pm) * * *
————————–————————–——————-
You can also come by for a Purr-Therapy session on 13th Sep, 12:00-3:00PM (but there won't be a tea-party, boo!) for an RM5 donation/person 🙂