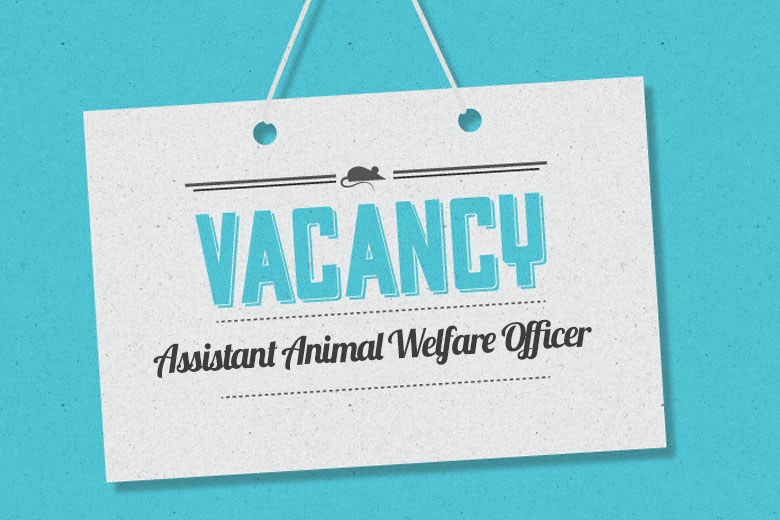 Love animals enough to be practical about it?
We're looking to hire an Assistant Animal Welfare Officer (Events & Admin support) to help us move SPCA into a new era of animal welfare.
You'll be expected to perform a variety of duties depending on your talents and how you fit into our current team.
Qualities we look for in our staff:
Versatile
Fast learner and willing to learn
People skills
Love animals
Positive attitude
Team player
Multi-lingual is a bonus
Administrative skills
An organised person
Must love to meet people
Requirements:
University degrees are favored. Experience not necessary; willingness to learn essential.
What you'll get from us:
Since we have a small team, you'll have five times as much responsibility as you would in a similar position in the US, Australia or UK.
You'll gain a huge amount of experience in lots of different areas of animal welfare
Diverse environment with a strict non-discrimination policy. All we care about is how well you can help the animals!
Starting salary RM1800
Animal Welfare Officers are qualified, experienced animal handlers with a clear understanding of the vision/mission of the SPCA. A confident ability to handle a multitude of situations and take on multiple roles to support the welfare of animals. This includes:
Rescue and rehabilitation of animals
Handling both helpful and hostile people
Knowing their role as it relates to the law and government bodies
Education, promotion and fundraising
Animal Handling
The ability to understand a range of animal behaviours
Handling defensive, fearful, unruly and semi-wild animals
Be capable of a variety of animal 'rescue' techniques: netting, noosing, trapping, in a manner that creates maximum success with minimum stress to the animal.
Be capable of defining, explaining and demonstrating long term animal management, including: the health, training and daily care of common domestic pets; the support and long-term care of stray, feral and 'loosely owned' animals; and the support and care of wild animals in local environments.
Communication/People
Demonstrate a confident and articulate manner with all kinds of people, on the telephone, face to face and through written mediums
Work well as part of a team
Be capable of working on their own initiative, driving long and short term SPCA projects/events/programmes
Be supportive and positive towards other staff members, volunteers, visitors, and public
Deal with emotional/difficult people with a professional mixture of sympathy/understanding and confident strength.
Independent driver capable of multiple forms of transport
Ability to keep accurate records and follow programmes and standard operating systems as defined by the SPCA
Capable of working with all standard computer systems
Capable of handling a variety of social media portals
A working knowledge of the law as it relates to animal welfare.
An understanding of the role of the SPCA in its relations with Department of Veterinary Services (DVS), Health & Safety, licensing and council by-laws
Please send us your CV and cover letter at enquiries@spca.org.my, or call Lorna Fisher at 42565312 for more information.