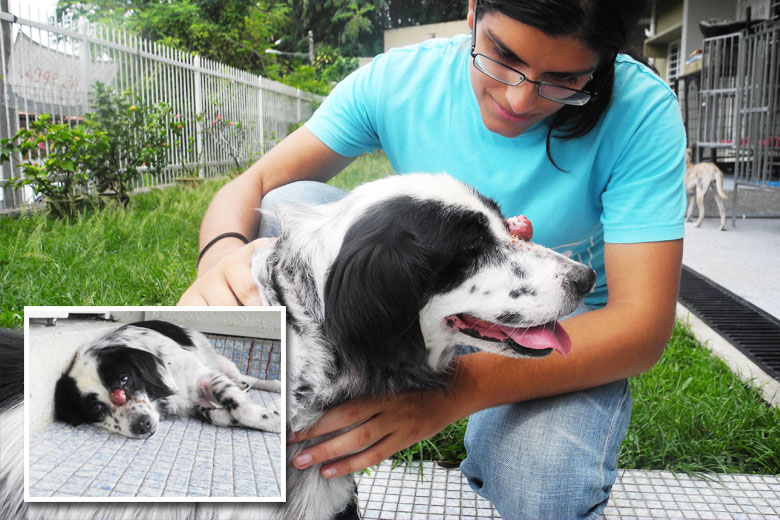 Her name is Sonia, she had a family before she came into SPCA.
Her family did't want to pay for her medication and she was probably neglected. She was covered in ticks, and had a massive bleeding growth on her face.
We sent her to a private vet for thorough checkup. The blood test results came back; she's anemic with low platelets, tick fever is suspected. She is now under medication for tick fever, and will undergo surgery to remove the growth after.
She will need a good home after her recovery, can anyone here give her a new life? Please stay tuned to our FB page for updates on her!
---
** Update: 6 April 2015 **
One step closer to a happy future for Sonia!
A private sponsor came forward to us and agreed to sponsor Sonia's medication fee!
Sonia is now acting a lot more cheerful in the SPCA after a lot of tender loving care. She is still on her treatment for tick fever, and the surgery is scheduled for next week! The growth on her face has become smaller and less swollen.
We are still searching for a good home for Sonia, please share this around and contact us at 03-4256 5312 for more details!