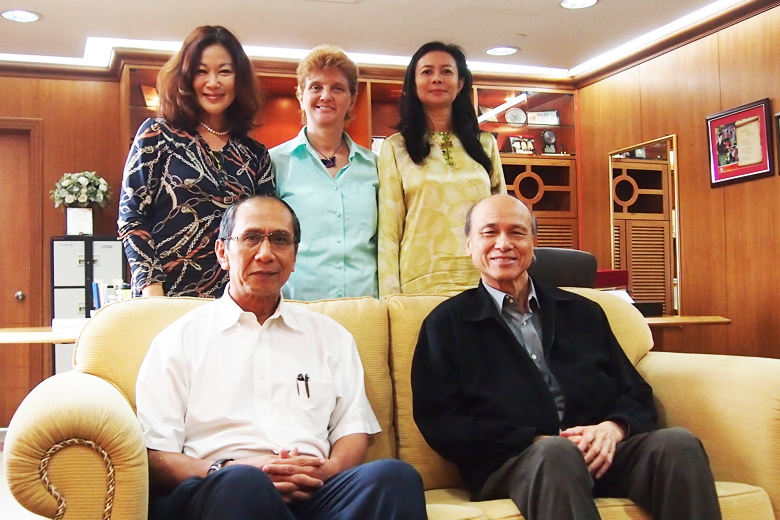 On 9th July, SPCA Selangor, lead by our Patron Tan Sri Lee Lam Thye, met with Selangor Chief State Secretary, Dato Haji Muhammed Khusrin to promote Stray Free Selangor and the Safe Stray Campaign.
Present were SPCA Selangor Chairman, Ms Christine Chin, COO Ms Lorna Fisher and Datin Ely, a concerned Animal Rescuer. The meeting highlighted the ineffectiveness and inhumane methods of Catch-and-Kill, and recommended a three-pronged effort that has proven to be effective, humane and sustainable. Responsible Pet Ownership, high- volume, low-cost spay/neuter, and Trap-Neuter-Release-Manage in Compassionate and Caring Communities were discussed. Currently Municipal Councils spend an average of RM50,000 to catch and kill strays, a figure that will continue to spiral, if no efforts are made to go on the sustainable route that SPCA Selangor is proposing.
We are happy that Dato Khusrin is open to our proposals and will organise a meeting with all the Presidents of all 12 Municipal Councils of Selangor to review SPCA Selangor's recommendations. With the new Animal Welfare Act 2015, Municipal Councils can be charged for cruelty to animals if there is evidence of cruelty listed in section 29 of the new AWA and fines range from RM20,000 to RM100,000. Therefore, there is strong impetus to adopt more humane and proactive methods to replace Catch-and-Kill. SPCA Selangor is seeking strong political will from Selangor's Chief State Secretary and we will remain a strong and vital partner in the quest for Stray-Free Selangor.