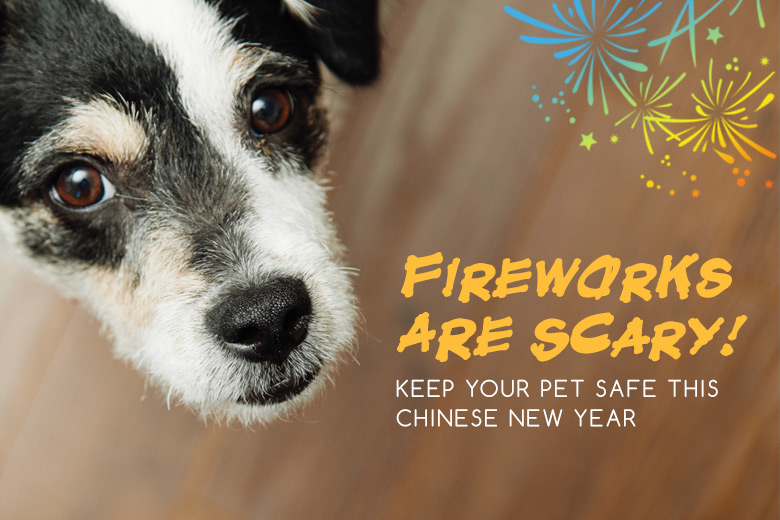 Fireworks are scary!
Many pets get lost during festive celebrations as they desperately try to escape from the loud noises. Here are some tips on keeping your pets safe and secure during Chinese New Year and other festivities;
Confine pets safely indoors – pets who are leashed or caged outdoors often manage to escape out of fear from the loud noises.
Leave the TV or radio on at normal volume to drown out the noise, and close doors and windows.
Offer their favourite toy or treat, or play with them to distract them.
Make sure your pet is wearing an ID tag at all times with up-to-date contact information, in case they get lost.
Have a clear and current photo of your dog or cat, just in case he or she manages to escape.Lost your pet, or found one?  Visit www.petfinder.my


Download our poster and share these safety tips!