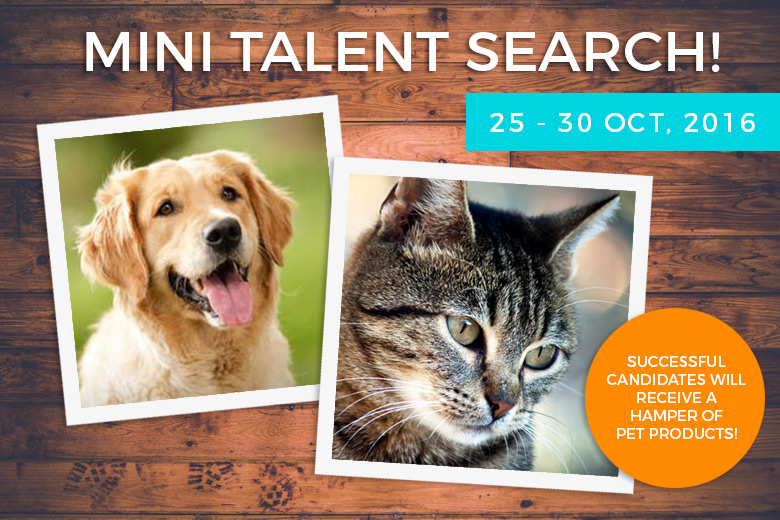 MINI TALENT SEARCH, 25 – 30 October 2016< A local pet food company is looking for a Golden Retriever dog and a grey/ black Domestic Shorthair cat (and their respective humans) to be featured in upcoming promotional videos!
ENTER IN 2 SIMPLE STEPS
STEP 1
STEP 2
E-mail an awesome photo of your pet and yourself to events@spca.org.my
(please include your pet's name, your full name, contact number, and donation transaction details).
CONTEST ENDS 30 OCTOBER.
Finalists will be notified via e-mail/ phone. Successful candidates will receive a hamper of pet products!