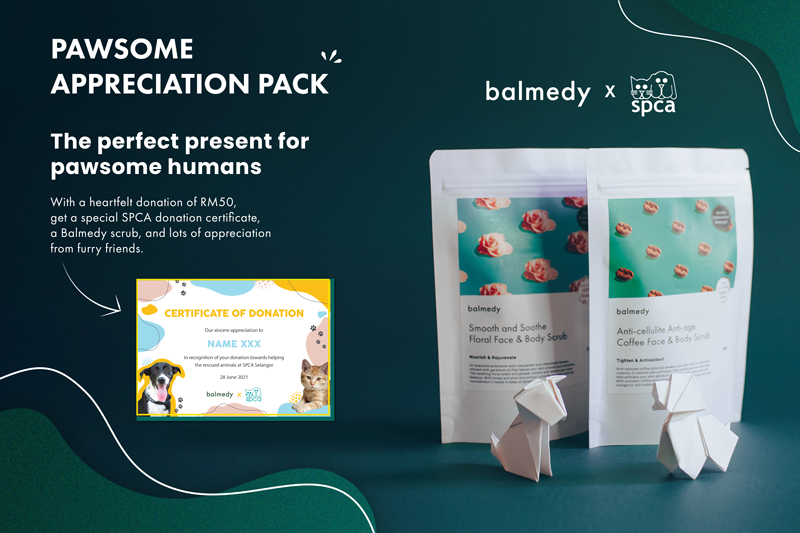 Thinking of getting a thoughtful gift?
Why not get SPCA X Balmedy's Pawsome Appreciation Pack? ​
​
Do something nice for both a loved one and the furry friends of SPCA with this perfect gift for any "pawsome" human.​
​
With just a RM50 donation to SPCA, you'll get a special donation certificate (Donate either under your name or on behalf of a loved one as a gift) and a Balmedy Face & Body Scrub product.​
_______________________________
Get it now!
1. Email your order(s) to spca.marcomm@gmail.com (Let us know who's name to put on the cert and which address to send the gift to)​
2. Donate and make your payment at https://www.spca.org.my/donation-form/
3. Sit back and wait for the present to arrive! ​