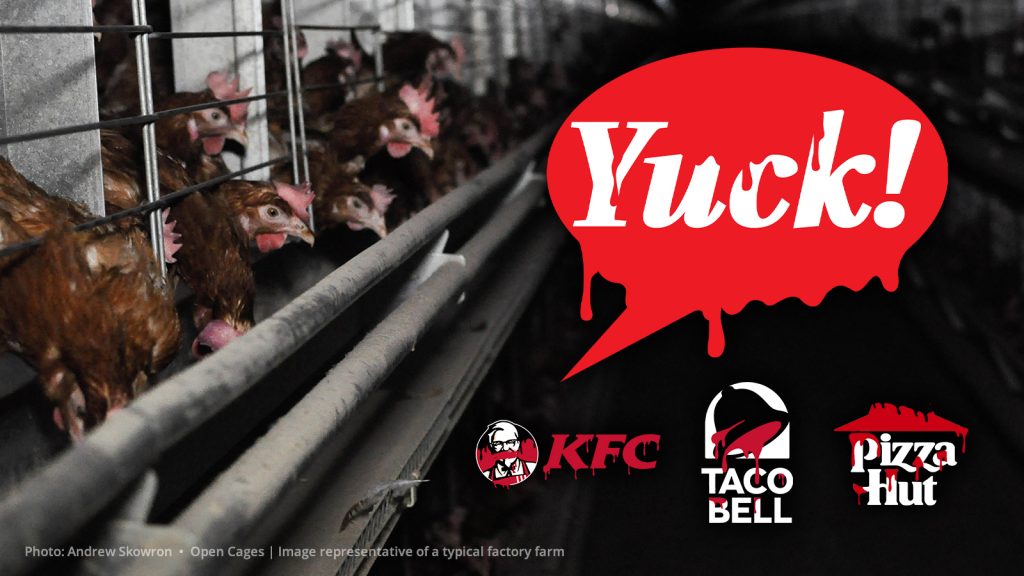 SPCA Selangor Joins The Global Campaign To Urge Yum! Brands to switch to Cage-Free Eggs!
SPCA Selangor has joined the global campaign to urge Yum! Brands, which owns KFC, Pizza Hut, and Taco Bell, to switch to cage-free eggs.
In Malaysia, QSR Brands (M) Holdings Bhd is the franchise owner of KFC, Pizza Hut, and Ayamas. Help us tell the QSR Brands leadership that farm animals and Malaysian consumers deserve better!
Whether you are vegetarian, vegan, or omnivorous, we can all agree on the same thing — If you eat them, use them, or profit from them, you owe them a better life!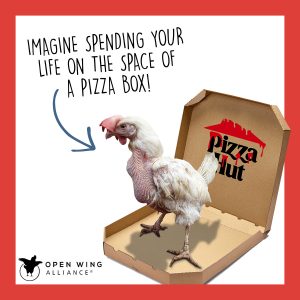 Join us in letting the QSR Brands leadership know that we want higher farm animal welfare standards!