Chairman's Message 2019
The New Malaysia ushered in last May augurs well for animals of Malaysia. Promising a more compassionate approach in running Malaysia, animal lovers and rescuers feel their burden has been heard by this fresh and determined New Malaysia. We believe this New Malaysia is motivated to achieve holistic reform in all institutions and I am positive the animal welfare has moved up a few rungs.
While it took SPCA Selangor two decades to promote highly subsidised and high volume spay/neuter to curb overpopulation of companion animals (stray and owned), in the age of social media and general awareness and positive attitude of the public, the concept of Stray Free Selangor The Humane and Compassionate Way has gained traction in numerous ways. Enlightened companies, colleges and communities are starting to spay/neuter strays in their community to curb over -population. SPCA Selangor is happy that our pioneering efforts is bearing fruit with the wonderful support of our Stray Free Selangor: The Humane and Compassionate Way Royal Patron, Tengku Permaisuri Selangor Tengku Permaisuri Norashikin. This humane and effective concept has reached the highest level of government and I hope that we can achieve Stray Free Malaysia (SFM) The Humane and Compassionate Way in the future.
I would like to thank the Selangor government for providing funds (RM 200,000) for SFS to assist Selangor rescuers in curbing the over population of stray and owned companion animals. Selangorians are generally very compassionate towards strays, utilising their funds and time in helping the strays and I'm very happy to be a part of this solution.
The Animal Welfare Act 2015 is fleshing out guidelines and regulations through workshops with stakeholders that will prove to be comprehensive and effective when the whole Act comes into force. Section 24 (Duties of Owners)and Section 29 (Cruelty) are already in force where penalties are RM15,000 to RM100,000! Being on the National Animal Welfare Board, I am a strong and persistent voice for the animals and propose strategies to elevate animal welfare and propose humane practices in all areas of animal interaction.
My deepest gratitude to our wonderful Royal Patron DYMM Tengku Permaisuri Norashikin, Patron Tan Sri Lee Lam Thye, our superb Board members, diligent and dedicated staff, generous donors and supporters, volunteers and interns that continue to give me the inspiration to work harder along this road less travelled.
Thank you all very much! God Bless and wishing all an amazing 2019.
Christine Chin
Chairman, SPCA Selangor
---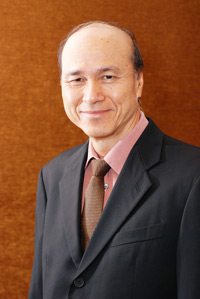 Our Patron
Tan Sri Lee Lam Thye, former Member of Parliament for Bukit Bintang, has graciously accepted SPCA Selangor's invitation to be our patron for a tenure of two years commencing 2012. Tan Sri Lee, an animal-welfare activist, has always found time in his busy schedule to lend support to SPCA Selangor towards championing issues on animal abuse, as well as to assist in Government lobbying for amendments to the Animal Act and to Local Government by-laws for municipals.
Currently, Tan Sri Lee is the Chairman of the National Institute of Occupational Safety and Health (NIOSH), Ministry of Human Resources as well as the Chairman of the Board of Trustees of SP Setia Foundation. He is also the Vice Chairman and Member of the Executive Council of the Malaysia Crime Prevention Foundation (MCPF). Tan Sri Lee also sits on the Board of Directors of several listed companies including S.P. Setia and Media Prima Berhad. Tan Sri Lee has been conferred many awards over the years, most recent being the Seri Panglima Darjah Kinabalu (Illustrious Order of Kinabalu, Sabah) which carries the title of Datuk Seri Panglima.
The Committee and staff of SPCA Selangor extend Tan Sri Lee a very warm welcome to the SPCA Selangor family and look forward to working with Tan Sri Lee.
Our Committee

Trustees
Puan Sri Elizabeth Moggie
Mrs. Mea Wheatley, A.M.N.
Mr. Edmond Cheah
Hon. Chairman
Ms. Christine Chin – Radford
Hon. Vice -Chairman
Mr. Edmond Cheah
Past Chair
Mrs. Mea Wheatley, A.M.N.
Hon. Secretary
Ms. Chan Mo Lin
Hon. Treasurer
Mr. Edmond Cheah
Legal Advisors
Ms. Chan Mo Lin
Dato' Yeap Yu Lin, A.M.N.
Ms. Adila Ashikin Kamarulzaman
Ms. Au Eching
Ms. Beatrice Chan
Mr. Bobby Wong
Mr. Christian Hillier
Ms. Lim Wei Ling
Ms. Loke Poh Lin
Ms. Nancy Lee
Dr. Natasha Lee
Ms. Quek Sue Yian
Mr. Rob Morris
Puan Siti Bahijah Bakhtiar
Ms. Terry Foo Cheng Lan