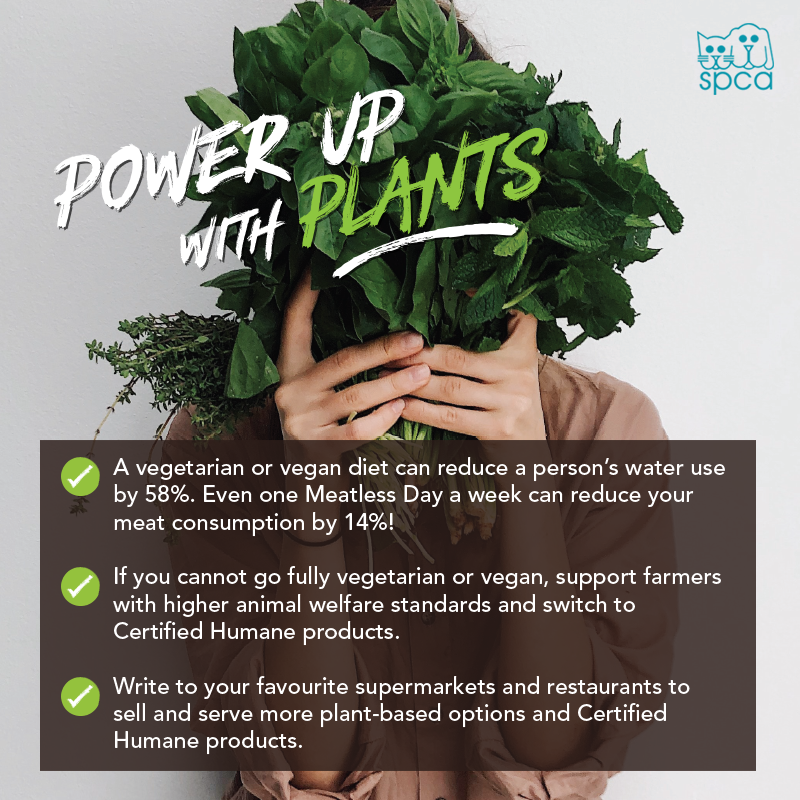 Of all the animals killed or used by humans today, 99% are for food. Only 1% of animals are
used or killed in laboratories, shelters, pounds, or for clothing (Source: Animal Charity
Evaluators).
Considering these statistics and the need to address animal agriculture as a major contributor
to carbon emissions that lead to climate change, SPCA Selangor set up a Farm Animal
Welfare unit in June 2019 with the objective of engaging with governmental authorities,
farmers, producers, corporate buyers, and the public to improve the welfare of farm animals
in Malaysia.
From June 2019 – November 2019, SPCA Selangor's Farm Animal Welfare unit played a
role in the following victories for farm animal welfare in Malaysia:

21 August 2019: Subway Restaurants issued a written commitment to source only cage-free
eggs for its Malaysia operations by the end of 2025.
29 Aug 2019 – Tesco HQ made a public written commitment to transition fully to selling
only cage-free eggs in Malaysia and Thailand by 2028.
Apart from engaging with corporate buyers and producers, the Farm Animal Welfare unit
also delivers public talks and presentations to educate the public on farm animal welfare
issues and to promote a plant-based diet and ethic.
In October 2019, SPCA Selangor organised and hosted a workshop on Certified Humane's
laying hen welfare standards for farmers and animal feed producers and received positive
responses from the workshop participants. We look forward to conducting more such
workshops in the coming year and to working with more producers to create better living
conditions for farm animals in Malaysia and the region.
Poor farm animal welfare standards not only cause untold suffering to millions of animals,
but also put food safety and human health at risk. Until plant-based or lab-grown alternatives
to animal products are more affordable and available, we have a moral duty to ensure that
farm animals are treated humanely. Whether you are a vegetarian, vegan, or omnivore, we
can all agree on one thing: that farm animals deserve higher standards of welfare and care. If
we eat them or profit from them, we owe them a better life.
SPCA Selangor's farm animal welfare work is made possible thanks to the Open
Philanthropy Project. The Open Philanthropy Project identifies outstanding giving
opportunities, makes grants, follows the results, and publishes its findings. Its mission is to
give as effectively as it can and share the findings openly so that anyone can build on them.
SPCA Selangor is also a member organisation of the Open Wing Alliance, an initiative of
The Humane League to campaign for better global poultry welfare and to end the use of
cages for egg-laying hens.